Transforms customer questions into shopping experiences.
It eliminates the chaos of multi-channel contacts.
Improve productivity by optimizing messaging
DeskMessenger is multi-channel: address live chat, Telegram, Whatsapp, Facebook Messenger, mail, sms and contact form inone platform. E in più, hai il supporto di un'intelligenza artificiale, veloce, leggera e completamente personalizzabile.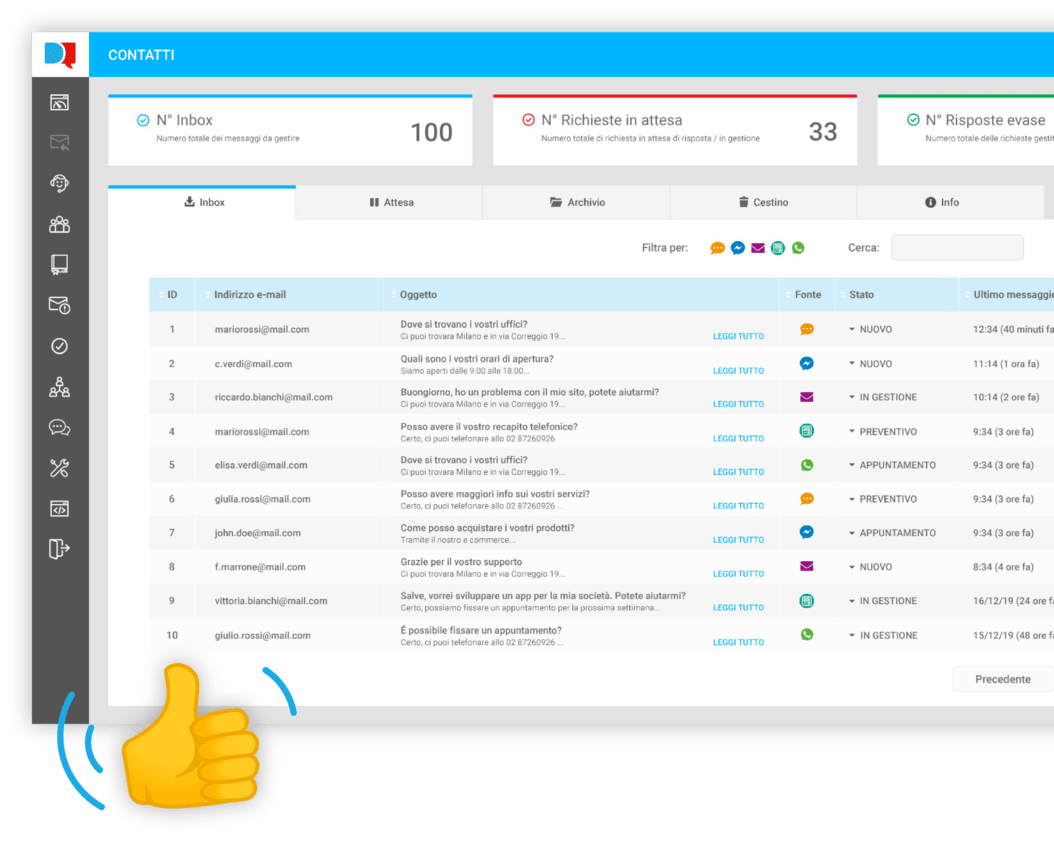 Qualifica le lead e gestisci le richieste
Streamlines customer management with the Chatbot intelligente che ti aiuta a smaltire le richieste di routine con messaggi personalizzati in base alle tue regole. Ti aiuta a separare le semplici richieste da quelle dei potenziali clienti e a qualificare le lead in modo migliore.
Guide customers to purchase
 Il chatbot suggerisce ai tuoi clienti i prodotti presenti nel database dell'e-Commerce. Aiuta i tuoi utenti
in the search for a product and, if it isn't
in stock, it suggest a similar one.
Reduces dropouts on the site
With Exit Intent function, the chatbot follows the movement of the mouse and, if a user is about to leave the page, nor rekindles attention with tailor-made proposals and special offers.
How to increase leads
With Instant Chat function you can schedule the opening of a chat with call to action that invites the user to deepen, ask for advice and information on a product.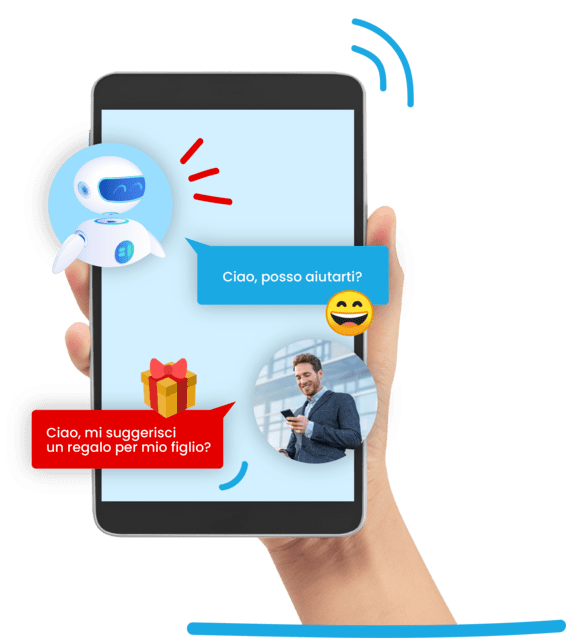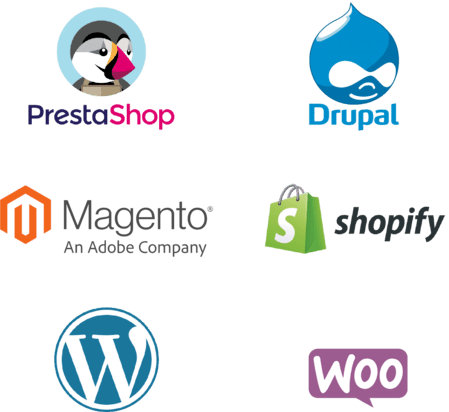 It is compatible with every
platform
Is designed to integrate with all
e-Commerce, is compatible whit
third-party platforms and can easily adapt to your
e-Store, in a few clicks. Magento, Prestashop,
WooCommerce e CMS custom, DeskMessenger
adapts to your needs.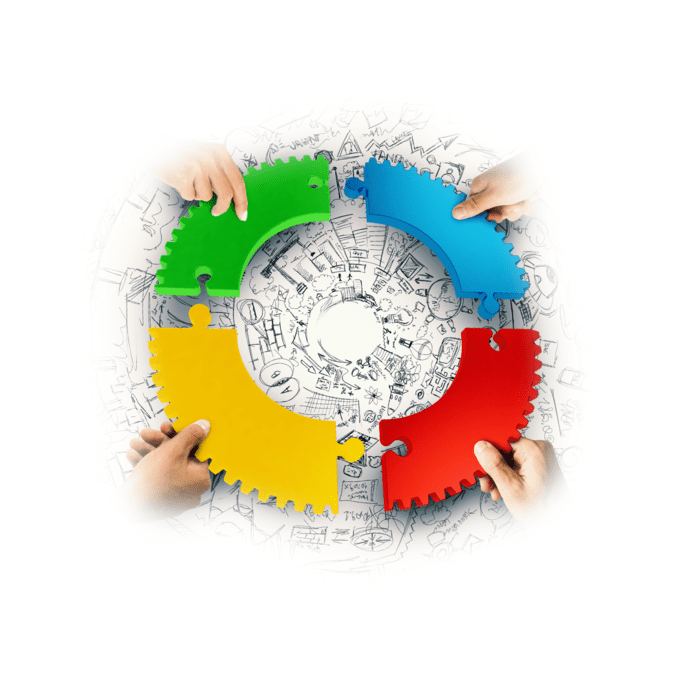 base
For free
Per 1 mese
✓ 1 Messenger
✓ 1 Mail
✓ Form
✓ 1 ChatBot integrato
✓ max 10 rules
✓ 1 profile
✓ 1 Telegram
✖ Whatspp
✖ DB Products
Business
89,90 €
/month
✓ Messenger
✓ Mail
✓ Form
✓ ChatBot integrated
✓ Rules unlimited (multilanguage)
✓ Whatspp
✓ Telegram
✓ DB Products
✓ 20 operatori
✓ multisite